Safe All Skin Types, including sensitive skin
Regular price
$24.00 USD
Sale price
$19.00 USD
Unit price
per
Sale
Sold out
"The earthly blend is perfectly complimented with sandalwood and tonka" ~ David
"The perfect solution to beard itch and beard-druff" ~ Roger
Our Beard Oil softens, shapes, tames beards, mustaches, and eyebrows. It is a lightweight oil blend that absorbs quickly, this is the perfect oil to finish his daily beard care routine.
Soften & Tame unruly facial hair
Helps beat itch
Leaves whiskers soft and smooth
Promotes beard growth
Scent: An earthy blend of eucalyptus, sandalwood, and patchouli with essences of amber, clove, cinnamon, tonka.
Size/Weight: 1oz glass dropper

SKIN & BEARD BENEFITS

- Soften & Tame unruly facial hair

- Helps beat itch

- Leaves whiskers soft and smooth

- Non-greasy formula

- Promotes beard growth
HOW TO USE

- Wash face

- Apply 3- 4 drips of beard oil to palm of hand

- Massage in upward motion throughout beard, along cheeks, and down chin and neck

- Style beard with a comb to smooth and style the beard
INGREDIENTS

Key Ingredients:

Jojoba Oil hydrates and boosts skin's elasticity with healthy fats from omega fatty acids 3, 6, 9

Full List Of Ingredients: Golden Jojoba Oil, Fractionated Coconut Oil (MCT), Castor Oil, Tea Tree Essential Oil, Orange Bitter Essential Oil, Peppermint Supreme Essential Oil, Vitamin E, Eucalyptus Essential Oil, Sandalwood Essential Oil, Patchouli Essential Oil, Tonka Bean, Cinnamon, Clove

All - Natural. Vegan. Cruelty-Free. Oh It's Natural products are all- natural, vegan, and cruelty-free. They are made without synthetic ingredients— this includes fragrances, dyes, and preservatives. Additionally, we use concentrated blends and formulas with the minimum amount of ingredients necessary to achieve maximum results.
View full details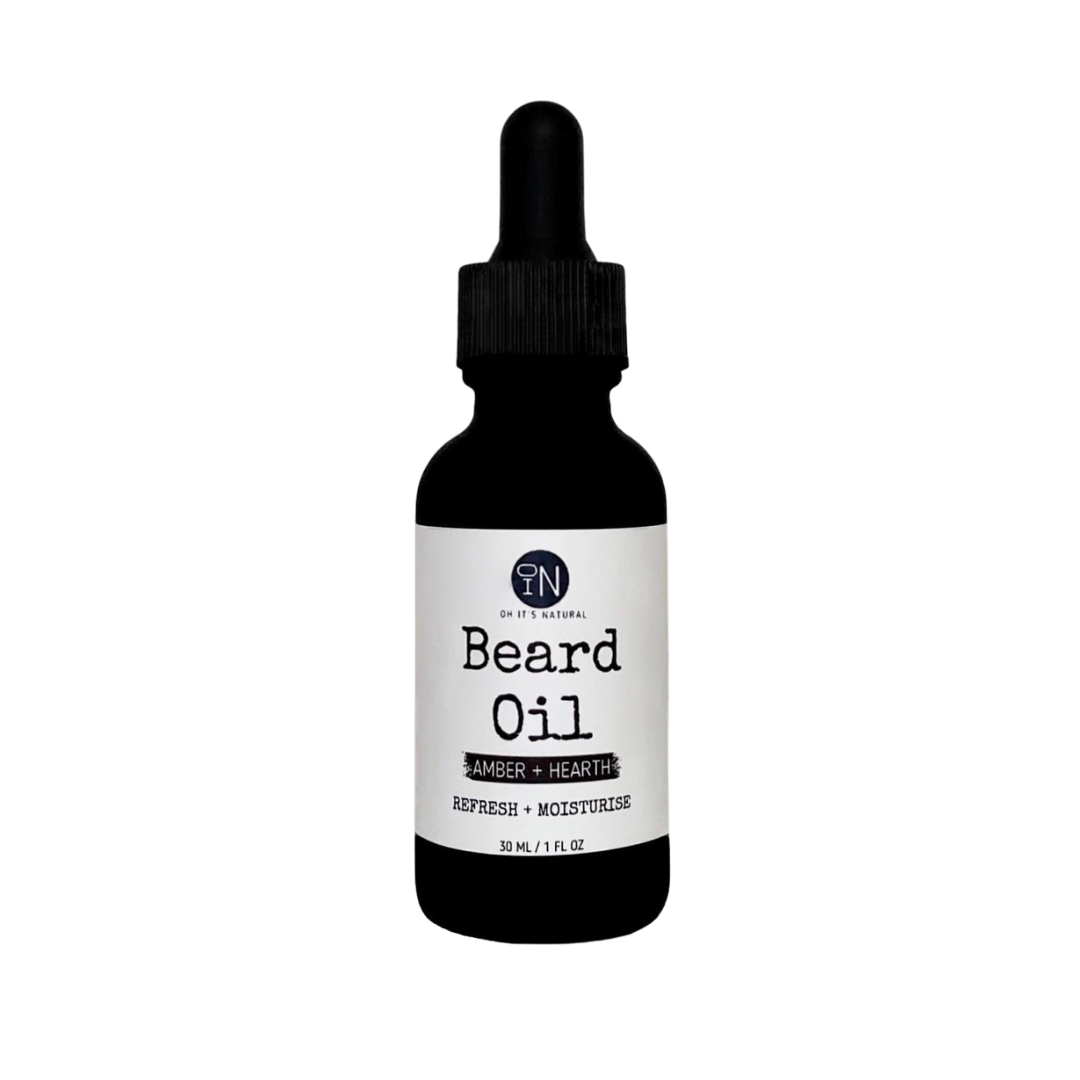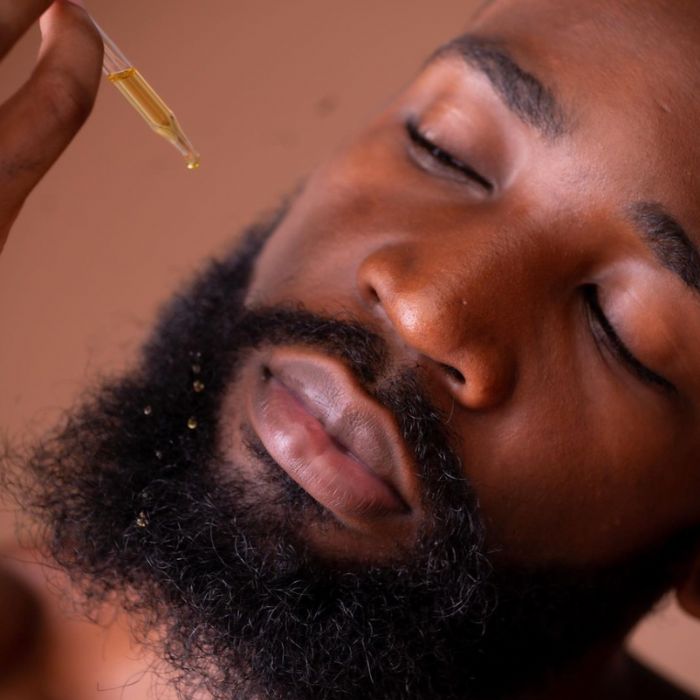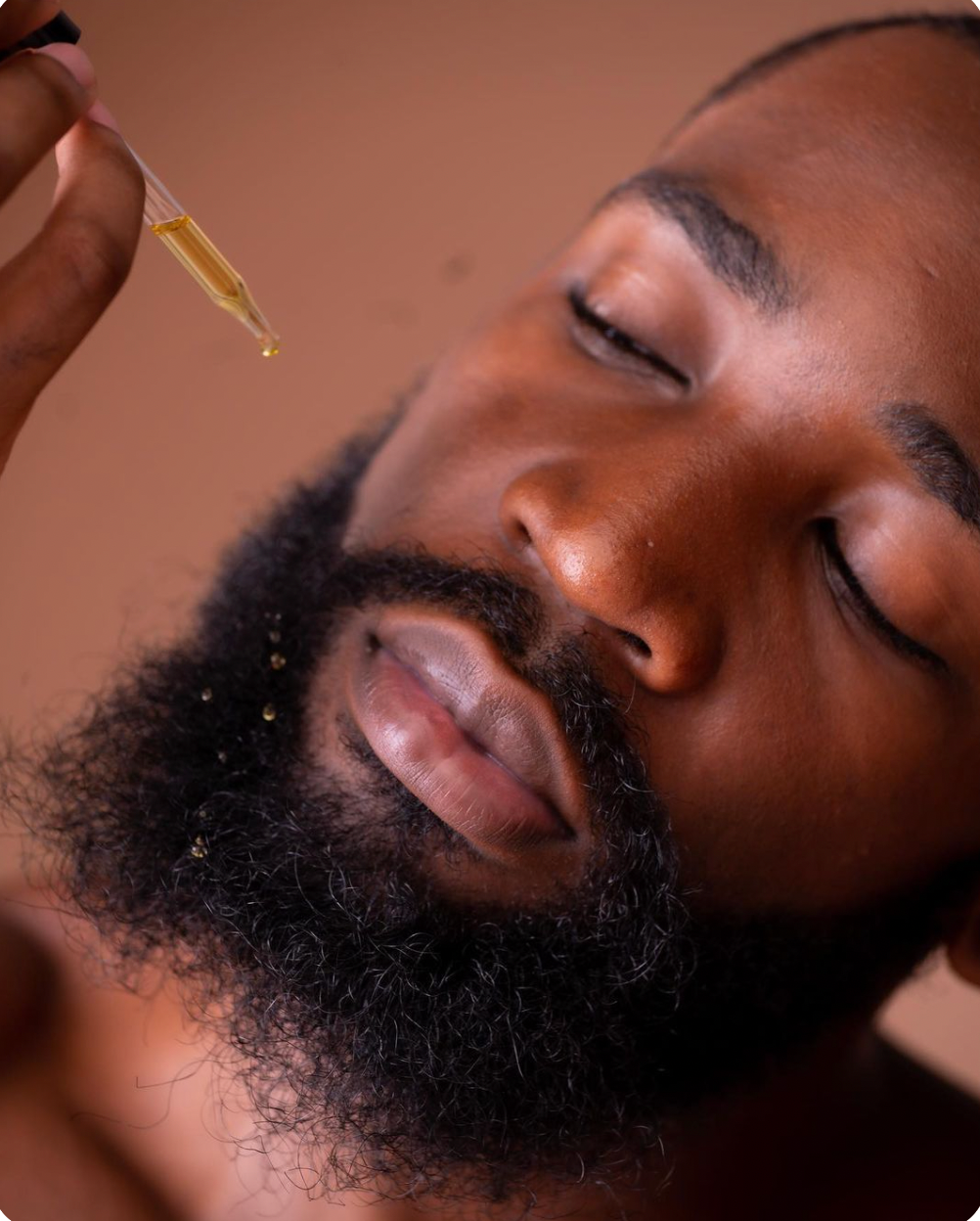 Daily Beard Grooming
Nourish your beard and skin underneath while moisturizing and softening your beard. Rich in vitamins A, B and E, our oild blend helps in maintaining moisture under the hair, skin deep, and gets absorbed quickly without clogging pores.
Your Questions, Answered
Why should I use a beard oil?

Beard oil is good for smoothing facial hair and moisturizing skin underneath facial hair.
Can Beard Oil Help Hair Growth

The best way to promote heathly hair growth is by cleansing, exfoliating, and moistrizing regularly. Our beard oil helps to moisturize and nourish hair and the skin underneath.
Should I use a beard oil everyday?

We recomomend using our beard oil daily, add to your morning grooming routine after cleansing to smooth out wild facial hair.
When should I start using a beard oil?

Use our lightweight beard oil if your facial hair or skin underneath beings to feel dry. Use beard oil to soften and help facial hair become more manageable.
good scented beard oil
The scent was fantastic and not over powering our loud. It felt light on my beard, and not too greasy. I loved the aroma, and my wife loved it too!
its good stuff
I really enjoy this beard oil! It is the perfect solution of having a nice smelling oil without the greasy residue some oils can leave behind on your hands and face.
easy to use
the beard oil is easy to use and helps to moisturize my beard. It has a pleasing scent and it's easy to apply. I would recommend this to my boys that wants a more polished look.