Our Story
Like many small businesses, Oh It's Natural started in a home kitchen -- out of pure need for better skin care products. Refusing to take another prescription drug with harmful toxins, our passion for the best natural ingredients and safe products was born. 
We make plant-based skin care products and beauty tools for modern wellness conscious people like you! That deliver fast, effective results without the hassle of long drawn-out skin care routines.
Clear skin that glows on the outside
Confidence that radiates from the inside. 
Go from frustrated and overwhelmed to finally exclaiming:
"Wow - this sh*t works!"
With our holistic, all-natural ingredients and simple two-step skincare routines, those stubborn acne breakouts and dark spots are about to be a thing of the past.
Your dream clear skin - achieved naturally, affordably, and safely.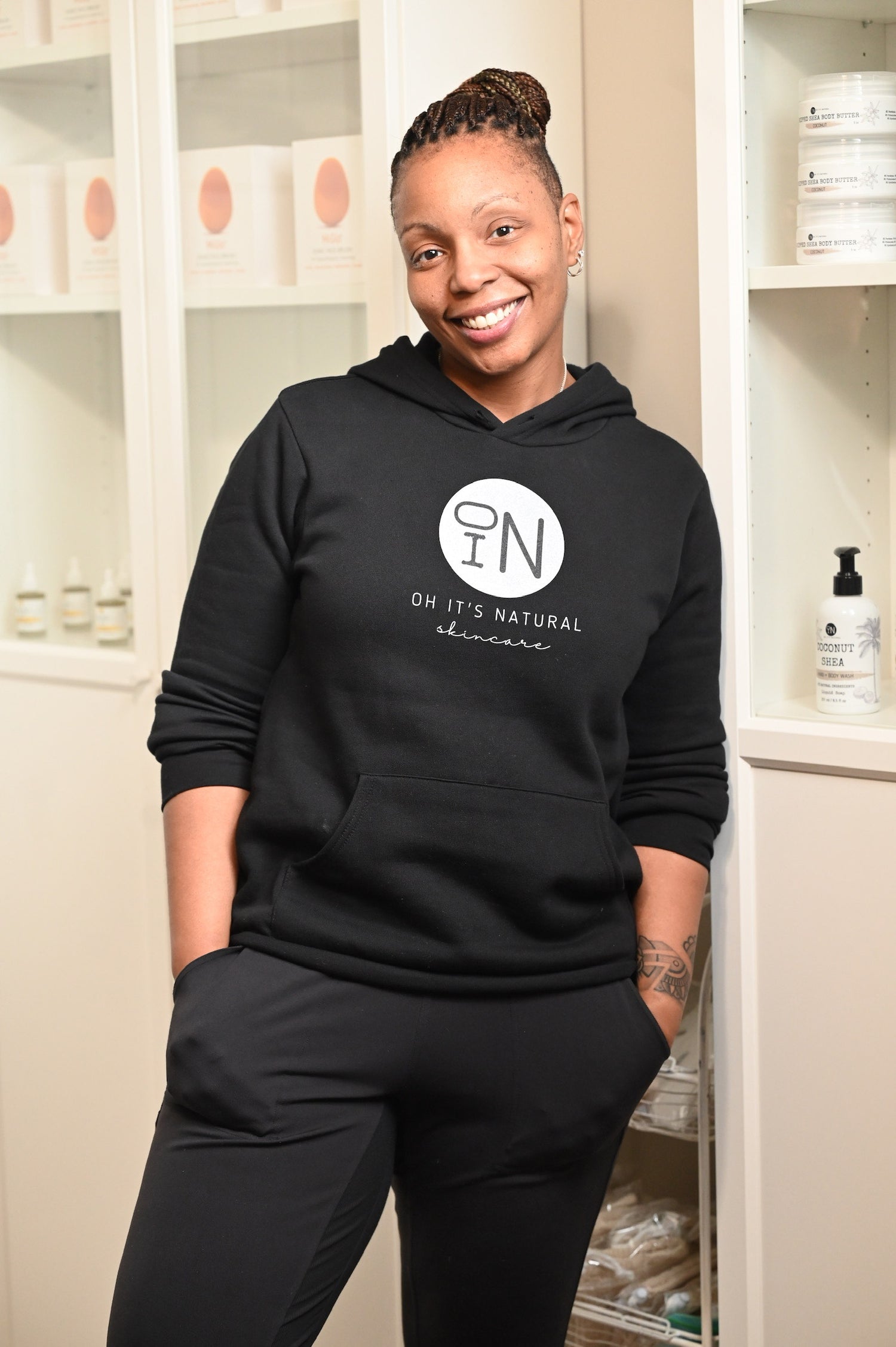 Meet Our Founder
PJ Johnson started Oh It's Natural because she suffered from adult acne and could not find a remedy that worked. Using her grandmother's old school herbal recipes, she added a modern scientific twist thereby creating her own natural acne and dark spot treatment.
 She refused to accept the tumultuous cycle of taking prescription drugs that would temporarily stop the breakouts, only for them to reemerge later. PJ created Oh It's Natural to help others get clear skin naturally, that glows on the outside and confidence that radiates from the inside. 
SHOP OUR PRODUCTS