Gentle, Non-Stripping Cleanser
Regular price
$19.00 USD
Sale price
$15.00 USD
Unit price
per
Sale
Sold out
The all-natural, chemical-free and cruelty-free alternative to Cerave.
Give sensitive skin extra care with our fragrance-free foaming facial cleanser. Aloe Vera extracts gently removes skin impurities while naturally hydrating improving skin texture and tone, and revealing a smooth and radiant complexion.
Best for: Foaming Facial Cleanser is suitable for all skin types.
Target Skin Type:
- Sensitive 
- Dry skin
Scent: No added essential oil or fragrance added
Texture: Liquid to foam
Size/Weight: 4 fl oz
HOW TO USE

- Shake well before use.  

- Wet skin.

- Apply 1-2 pumps.

- Gently massage onto the skin for at least 1 minute.

- Rinse with warm water.

- Use twice daily, AM & PM. 

- Use with Miglo to exfoliate and massage
INGREDIENTS

Key Ingredients: 

Aloe Vera: A superfood that soothes inflamed skin and gently nourishes

Full List of Ingredients: Coconut Oil, Olive Oil, Jojoba Oil, Rosemary Extract, Organic Aloe Vera

All- Natural. Vegan. Cruelty-Free. Oh It's Natural products are all- natural, vegan, and cruelty-free. They are made without synthetic ingredients— this includes fragrances, dyes, and preservatives. Additionally, we use concentrated blends and formulas with the minimum amount of ingredients necessary to achieve maximum results.
View full details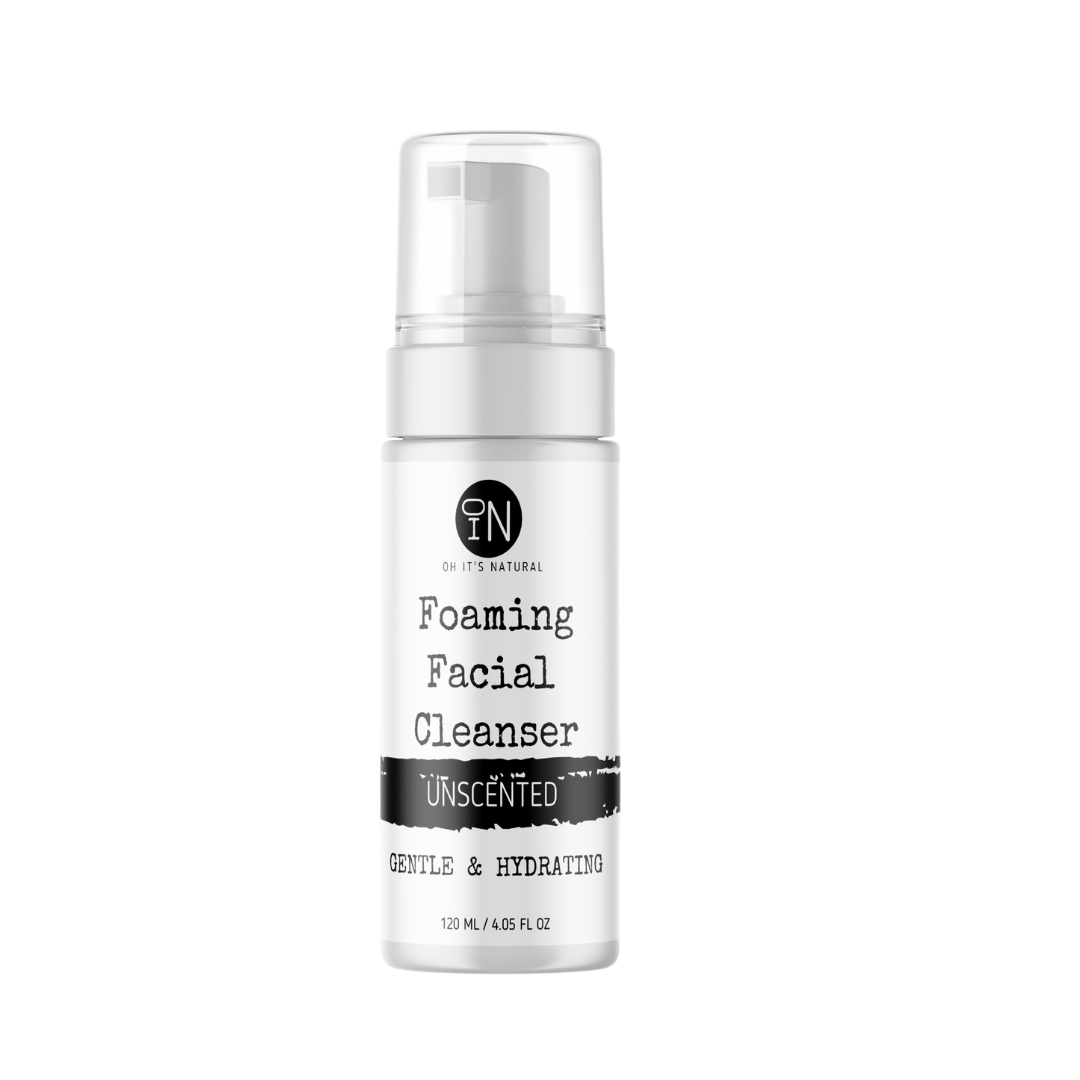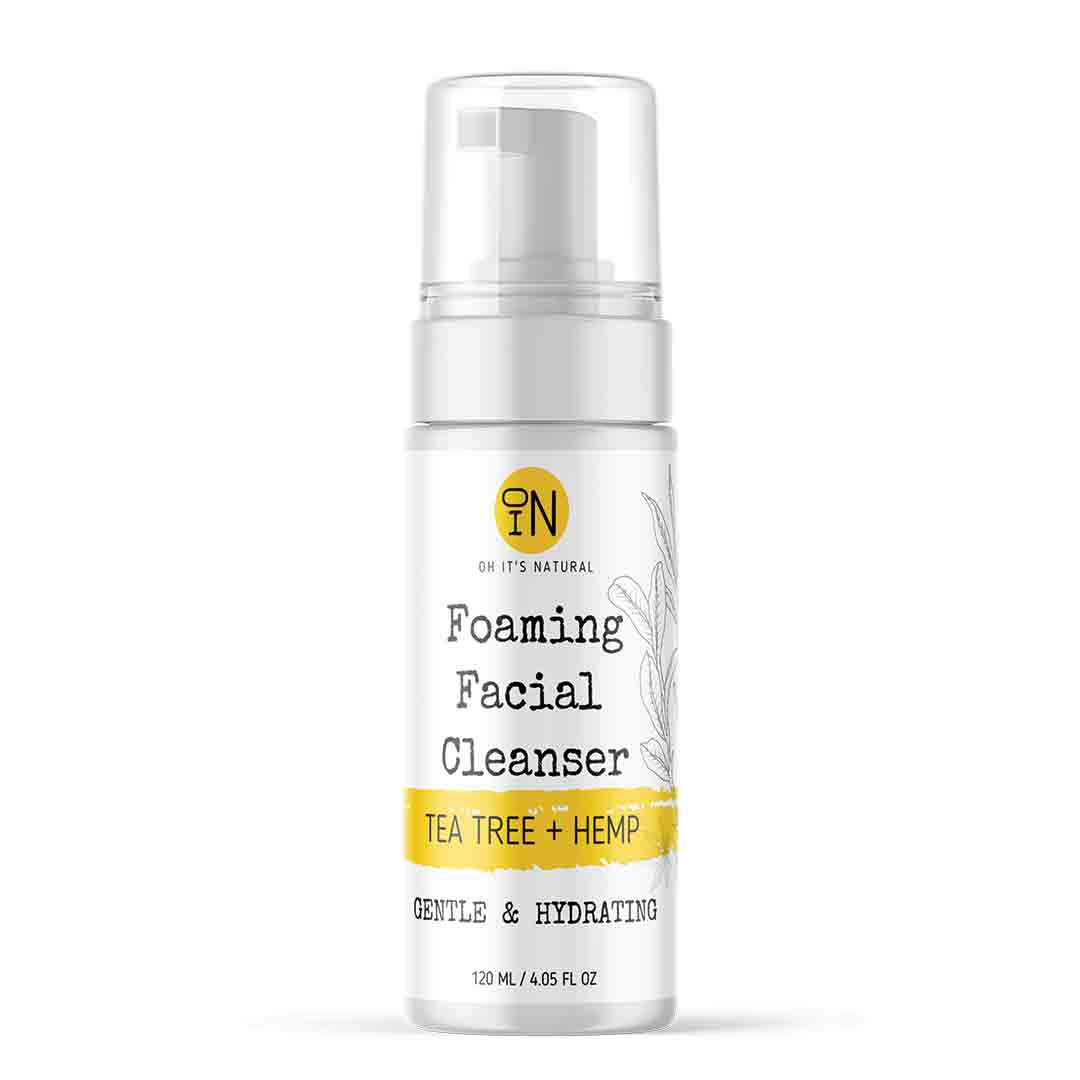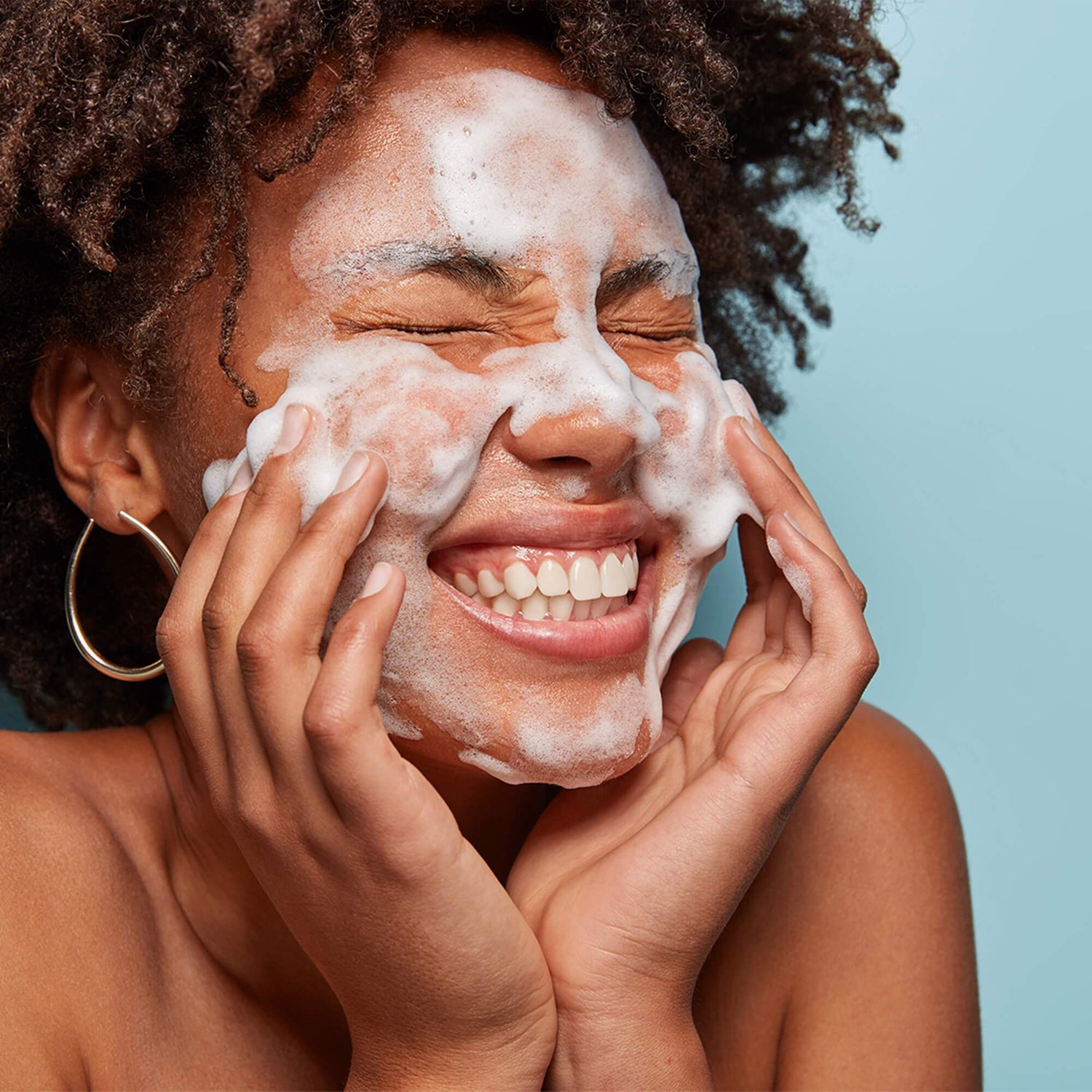 Gentle. Hydrating. Non-stripping.
Effectively cleanse, hydrate and prep your skin for the rest of your skincare products to work better. Formulated without sulfates and synthetics, our foaming cleanser is the all-natural daily essential first step of your skincare ritual.

Amazing for sensitive skin
The cleanser help control break outs on my face after wearing kN95 masks and being outdoors on high pollen days. I love the softness and smell of my skin after washing. My facial skin problems are under control now, thanks OIN. Keep up the good work.
Second Review
This is my second time leaving a five star review for this product. I wanted to leave a new review now that I have tried the new formulation. I was honestly very scared to hear those weirds as we know what can happen. I've been using the new one for a month and I am happy to say I LOVE the new formula even more than the original!! My skin has been love love loving this new formula. It's even gentler than before if that's possible and I just really enjoy the way it feels on my skin. Would highly recommend
I'm an esthetician and I recommend this cleanser to everyone I can!
Best Facial Cleanser For Dry Skin
excellent cleanser
I love how this cleanser does not strip my skin dry and keeps it feeling soft and hydrated!